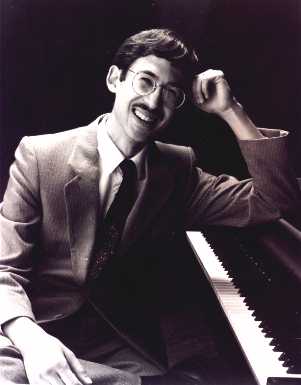 tradotto da Elia Davis
aggiornata: febbraio 2007 da Flaminia Chiodi
English original at bottom of page
La Biografia 2007 di
Michael Arnowitt, Pianista
Fra molti pianisti nel mondo di musica classica di oggi, Michael Arnowitt è uno dei più creativi. Lui è rinomato in particolare per la bellezza, la chiarezza e l'eleganza delle sue idee musicali, per la sua abilità di trovare delle articolazioni e dei colori nuovi nel pianoforte, per i suoi talenti di construire dei programmi stimulanti e con molte novità. È conosciuto anche per il suo modo di agire, grazioso e naturale, con gli ascoltatori di ogni età.
La vita di Michael Arnowitt e la sua musica forniscono la materia del film documentario dal produttrice americana, Susan Bettmann, intotolato "Beyond Eighty-Eight Keys" ("Al Di Là Delle Ottantotto Chiavi"). Il documentario, filmato in 2002 e 2003 negli Stati Uniti ed in Europa, delle rappresentazioni di concerti, delle conferenze educative e delle interviste. È stato distribuito ed è uscito in forma di VHS e DVD, e contiene dei brani di musica per pianoforte di Bach, Mozart, Byrd, Schumann, Brahms, Schoenberg e Ligeti. "Beyond 88 Keys" e mandato in onda due volte su una rete televisiva pubblica, e è stato presentato in numerosi festival di film e rappresentazioni avvenute all' "De Rode Pomp," un centro artistico di Gent, in Belgio, all' "The Anthology," un teatro dell'East Village di New York.
In ottobre e novembre 2005, Michael Arnowitt si è esibito in un tour di cinque settimane in Europa, includendo Francia, Belgio, Germania, Olanda, e Repubblica Ceca. Si è anche esibito per la prima volta in Russia dando concerti a Mosca, Yaroslavl, Petrozavodsk e San Pietroburgo. Michael Arnowitt ha rappresentato due volte di solista con l'Orchestra Sinfonia di Boston, suonado concerti di Bach e Beethoven. Di più era solista con l'Orchestra di Camera a Kiev, sotto la direzione di Roman Kofman e anche con molte altre orchestre. Ha rappresentato in concerto col Ying Quartetto d'Archi e ha fatto una tournèe in Canada e negli Stati Uniti con Beverley Johnston di Toronto, una delle musiciste di percussione più notevole del mondo. Questi due hanno rappresentato un programma diverso dando risalto alla musica del mondo dei vari compositori da New Zealand, Argentina, Korea, Giappone, Germania e Canada. Lo scorso settembre Michael Arnowitt, si è esibito in due concerti a New York, un concerto di musica classica al pianoforte, intitolato "Riflessioni sul Tempo," e un concerto a due di musica improvvisata con il sassofonista tenore di jazz John McKenna. Nella primavera del 2007 Michael Arnowitt si esibirà in Europa per la sesta volta.
Louis Moyse, il celebre flautista e compositore, oggi sulla novantina, molto riconosciuto per i suoi svolgimenti formidabili di Bach, dice:
"Durante la mia lunga carriera musicale, ho incontrato pochi artisti veramente esperti nei vari disciplina e sono lieto di dichiarare Michael Arnowitt, pianista e musicista, uno di questi. Lui esprime la sua arte al livello altissimo. Ho grande rispetto per le sue interpretazioni e nel suo modo di comunicare i suoi sentimenti via la sua passione per la musica."
In 1989, Michael Arnowitt ha iniziato il suo progetto originale attraverso ventisei anni, cioè la presentazaione completa della sonate per pianoforte di Beethoven, ugualiando la sua età di rappresentazione delle sonate con l'età di Beethoven quando le ha create. Gli otto concerti del progetto, nell'arco di ventisei anni, hanno risultato in uno studio psicologico dello sviluppo a confronto della maturità. Ha rappresentato questi concerti chiamati "Beethoven e Arnowitt" negli Stati Uniti, in Canada, ed in Germania dove la Rheinische Posta di Düsseldorf ha detto, "lui ha suonato con un virtuosismo e con una passione pienamente sensibile."
I programmi di concerto di Michael Arnowitt nel passato hanno compreso delle rappresentazioni della Concord Sonata di Charles Ives con degli estratti delle scritture di Emerson, Hawthorne, Alcott e Thoreau, lette a voce alta prima della parte della sonata che rappresenta il ritratto musicale dell'autore. Un altro programma affascinante, intitolato "1911", offre sette composizioni di Bartok, Rachmaninoff, Ives, Ravel, Scriabin, Schoenberg e Stravinsky, tutte scritte nell'anno 1911, un incrocio notevole del periodo fra i tempi passati ed i tempi nuovi.
In 2005 Michael Arnowitt cominiciò una collaborazione con la fotografa e autrice Marjorie Ryerson. Il suo nuovo libro "Water Music" ("La Musica dell'Acqua"), pubblicato dalla stampa dell'Università del Michigan, contiene le sue sublimi fotografie dell'acqua insieme a saggi sull'acqua scritti da 65 grandi musicisti del giorno d'oggi, incluso Vladimir Ashkenazy, Midori, Taj Mahal, Renée Fleming, Pete Seeger, Brad Mehldau, Bobby McFerrin, Dave Brubeck e Evelyn Glennie. Arnowitt e Ryerson hanno realizzato un concerto live ispirato al libro : musica al pianoforte riguardante l'acqua è stata suonata alternatà da estratti letti dal libro mentre le foto sull'acqua scorrono proiettate su uno schermo. I fondi raccolti sui diritti del libro da Marjorie Ryerson sono andati a contribuire ad un fondo internazionale speciale per progetti sull'acqua stabiliti dalle Nazioni Unite.
Fin'ora, Michael Arnowitt ha prodotto cinque dischi di pianoforte a solista. Il "Penguin Guida a Dischi Compatti" (London) ha accordato al suo disco "Constellation" una valutazione la più alta possibile dandolo "un tour de force di pianismo brillante, di rappresentazioni splendidamente lucide e sensibili, pieni di colore e atmosfera e ritmicamente avvincente." Dei progetti di registrazione, che stanno per uscire "Hommage a Glenn Gould" in due dischi compatti sotto l'etichetta di Ursa Minor Records, presentando musica diversa preferita dal fu pianista canadiano.
Michael Arnowitt è anche un pianista attivo di jazz. Il suo disco "Classical/Jazz" esplora l'influenza mutuale nei due campi di musica in tutto il ventesimo secolo. Il disco è stato dalle due comunità, quella di musica classica e ugualmente di jazz, compreso L.A. Jazz Scene. Arnowitt era uno dei fondatori delle serie chiamate Green Mountain Jazz Series, un'organizzazione di concerti di jazz. Lui era anche il direttore di musica d'un tal concerto chiamato "Ella Fitzgerald Night," creato per un complesso di ventitrè strumentisti. Questo concerto ha dato resalto agli arrangiamenti usati da Ella quando contava con le bande storiche e per i suoi dischi del periodo da 1939 a 1964. Arnowitt ha anche composto un'originale suite della lunghezza di un concerto per un trio di musicisti : "I Cinque Elementi Cinesi", basato sugli elementi di terra, acqua, legno, metallo e fuoco. Si è esibito in una performance di musica jazz al celebre Reduta Jazz Club come parte del Ventinovesimo Festival Internazionale di Musica Jazz di Praga, e a New York all'Hunter College.
Compreso fra i resultati di suoi talenti c'era il ruolo di direttore artistico del Festival di Musica del Millennio che ebbe luogo in Vermont, negli Stati Uniti in settembre 2000 e che ha dato risalto a ventiquattro concerti e altri avvenimenti speciali, presentando cronologicamente la musica dall'anno 1000 fina all'anno 2000. Questo festival originale ha attirato visitatori da molte parti degli Stati Uniti essendo una cronica straordinaria della musica e della cultura dei mille anni passati. In aprile 1999 lui ha preso l'iniziativa di organizzare un concerto di beneficio che ha risultato in una raccolta di dieci mila dollari d'aiuto umanitario per dei refugiati della guerra Balkana, in aggiunto a tre cento cassetti di pronto soccorso ed anche abbigliamento di necessità per i campi di profughi.
Sin dal 1997 Michael Arnowitt ha mantenuto il sito web http://www.mapiano.com/ che contiene una collezione di saggi che ha scritto su vari temi musicali.
Michael Arnowitt è nato a Boston, Massachusetts (USA) ed ha vissuto a Vermont da 1983.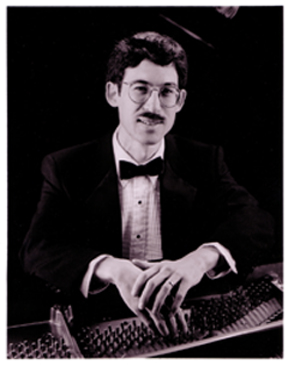 Biography 2007 — Michael Arnowitt, pianist
Michael Arnowitt is one of the most creative and imaginative pianists in today's classical music world. He is best known for the beauty, clarity and elegance of his musical ideas, for his abilities to find new articulations and colors from the piano, for his talents in constructing innovative and thought-provoking programs, and for his natural and warm on-stage manner with audiences of all ages.
Michael Arnowitt's life and music is the subject of an award-winning documentary by the American filmmaker Susan Bettmann, Beyond Eighty-Eight Keys (2004). The documentary, filmed in both the United States and Europe, contains footage of concert performances, educational talks, and interviews. The film has been broadcast twice on public television and has been shown at a variety of film festivals and venues including the Rode Pomp, an arts center in Gent, Belgium and the Anthology, a theater in New York City's East Village.
In October and November of 2005, Michael Arnowitt went on a 5-week tour of Europe, performing in France, Belgium, Germany, Holland, and the Czech Republic; he also performed in Russia for the first time, giving concerts in Moscow, Yaroslavl, Petrozavodsk and St. Petersburg. Michael Arnowitt has performed twice as piano soloist with the Boston Symphony Orchestra, playing piano concertos of Bach and Beethoven; he has also appeared as soloist with the Kiev Chamber Orchestra under Roman Kofman, the Savannah Symphony Orchestra, and many others. He has performed in concert with the Ying String Quartet, and has toured Canada and the United States with Beverley Johnston of Toronto, one of the world's leading percussionists. They created a diverse program featuring music from around the world, representing composers from New Zealand, Argentina, Korea, Japan, Germany, and Canada. This past September, Michael Arnowitt performed two concerts in New York City, a solo concert entitled Reflections on Time and a duo concert of improvisatory music with the jazz tenor saxophonist John McKenna.
The internationally-known flutist and composer Louis Moyse, now in his nineties, recently said,
"During my long musical career, I have met few really great artists in the various disciplines of the field and I am very pleased to name Michael Arnowitt, pianist and musician as one of them. He expresses his art on the highest level. I have great respect for his interpretations and his way to communicate to any audience his feelings through his love for music."
In 1989 Michael Arnowitt began his novel, 26-year long presentation of the complete Beethoven piano sonatas, matching up his age as he performs the various sonatas with Beethoven's age as Beethoven composed them. The eight concerts in the project, spaced out over 26 years, thereby become a study in the psychology of aging and development. He has performed these "Beethoven & Arnowitt" concerts throughout the United States and in Canada and Germany, where the Rheinische Post of Düsseldorf said, "he played with a striking virtuosity and deeply felt passion."
Past concert programs by Michael Arnowitt have included performances of Charles Ives' Concord Sonata with excerpts from the literature of Emerson, Hawthorne, Alcott, and Thoreau read aloud prior to the part of the sonata which is the author's musical portrait, and "1911," a fascinating program offering seven contrasting compositions by Bartok, Rachmaninoff, Ives, Ravel, Scriabin, Schoenberg, and Stravinsky all written in the one year 1911, a remarkable crossroads time between the old and the new.
In 2005 Michael Arnowitt began a collaboration with the photographer and author Marjorie Ryerson. Her new book, Water Music, published by the University of Michigan Press, contains her exquisite photographs of water along with writings about water penned by 65 outstanding musicians of today, including Vladimir Ashkenazy, Midori, Taj Mahal, Renée Fleming, Pete Seeger, Brad Mehldau, Carol Maillard (of Sweet Honey in the Rock), Bobby McFerrin, Dave Brubeck, and Evelyn Glennie. Arnowitt and Ryerson have developed a live concert version of the idea of the book: water-related piano music is performed in alternation with excerpts read aloud from the book, while the water photographs are projected as a visual backdrop. Royalties from Marjorie Ryerson's book are contributed to a special international fund for water projects established by the United Nations.
Michael Arnowitt has five solo piano recordings to date. The Penguin Guide to Compact Discs (London) gave his recording "Constellation" its highest possible rating, calling it a "tour de force of brilliant pianism; splendidly lucid and responsive performances ... full of colour and atmosphere and rhythmically riveting." His future recording projects include Homage to Glenn Gould, a forthcoming 2-CD set on the Ursa Minor Records label, featuring diverse music favored by the late Canadian pianist. The documentary film about Michael Arnowitt, Beyond Eighty-Eight Keys, has been released on DVD and contains performance excerpts of music by Bach, Mozart, Byrd, Schumann, Brahms, Schoenberg, and Ligeti.
Michael Arnowitt is also an active jazz pianist. His recording Classical/Jazz, on the Musical Heritage Society label, was a unique program of jazz-influenced classical music and classically-influenced jazz, exploring the mutual influence of the two fields of music throughout the 20th century. The disc won praise from both the classical and jazz communities, including L.A. Jazz Scene. Arnowitt was the music director of "Ella Fitzgerald Night," a concert for a 23-piece jazz ensemble featuring transcriptions he made of arrangements used by Ella on historic big band and combo recordings from 1939 to 1964. He has also presented concerts profiing jazz musicians such as Art Blakey, Bill Evans, and Billy Childs. His largest jazz effort was "The Five Chinese Elements," an original full-concert length suite for trio based on the elements of earth, water, wood, metal, and fire. He has performed jazz at the famed Reduta Jazz Club as part of the 29th Prague International Jazz Festival, and in New York City at Hunter College.
Michael Arnowitt's accomplishments include his role as artistic director of the Vermont Millennium Music Festival. This festival took place over a four-day span in September 2000, and featured 24 concerts and special events presenting in chronological order music from the year 1000 to the year 2000. This novel festival attracted visitors from throughout the United States and was an extraordinary chronicle of the music and culture of the past thousand years. Michael Arnowitt was also the principal organizer in April 1999 of a benefit concert that raised $10,000 for humanitarian aid for Balkan war refugees; in addition to the monetary funds, the concert collected 300 emergency first aid kits and needed clothing for the refugee camps.
Since 1997, Michael Arnowitt has maintained a web-site at http://www.mapiano.com/ which contains a sampling of essays he has written on various musical topics.
Michael Arnowitt was born in Boston, Massachusetts and has lived in Montpelier, Vermont since 1983.
To contact Michael Arnowitt directly, telephone (+1) 802-229-0984 (he prefers telephone communication to e-mail)
web-site: http://www.mapiano.com/
Back to Michael Arnowitt Home Page